What Is Head Start?
---
Head Start is a comprehensive service organization providing preschool to low-income children and their families. Since 1965 the program has assisted families in the areas of health, education, social services, and parent involvement. The program is a federal program and is funded through the Department of Health and Human Services. This Head Start program has a Regional Office located in Chicago, Illinois. The Chicago office serves six states: Indiana, Illinois, Michigan, Minnesota, Wisconsin, and Ohio. A Regional Officer is assigned to each program and is the communication link. Federal Review Teams conduct on-site visits to every program in the nation, focusing on a different review area each visit. The federal government awards a grant and the local match of 20% is expected to come from volunteer hours in the classroom and community exchange of goods and services.


Who Is KIRPC Head Start?
---
In 1997, the Kankakee-Iroquois Regional Planning Commission (K-IRPC) was awarded a grant to provide services to 108 children and their families in Jasper, Newton, and Pulaski counties in northwest Indiana. Through expansion opportunities, 133 children are now served.

The counties served are rural with the largest community having a population of 5,000. The program is free to families who are income eligible.

Bus transportation is contracted and services are paid through the grant. Lunch is vended from Meals on Wheels to the sites in Newton and Jasper County and from the elementary schools in Pulaski County.

The most current Federal Review was conducted in March 2018 where the program received zero findings. CLASS scores were last observed May 2018. The most recent fiscal audit was conducted in May 2019 which resulted in zero Head Start findings. North Jasper, Goodland, Rensselaer, and Winamac sites became a Paths to Quality Level 3 in the spring 2019. Roselawn and West Central will be observed next to become level 3.


Where Are Our Local Head Start Classroom?
---
There are 7 classrooms and five Head Start sites within the K-IRPC system serving Newton, Jasper, and Pulaski Counties. The sites are as follows:

Newton County: Roselawn, Generations Building and Goodland, Town Hall Building.
Jasper County: Rensselaer, Community Services Building, and DeMotte, Robert S. Fase Building.
Pulaski County: Winamac, Pulaski Human Services Building, and Francessville, West Central Elementary School.
Classroom Statistics
---
Each classroom has a teacher, assistant teacher and site aide. Classes operate 9:30-1:30 Monday-Thursday. The August to May school year follows the public school system's calendar as much as possible. A Family Engagement Specialist serves at least two classrooms. A snack and lunch will be served in this four-hour school day.

Staff and parents work hand in hand to individualize teaching to each child. Two home visits and two parent teacher conferences are held throughout the year to set individualized goals for both children and families.

Transitioning to kindergarten is made easy through the Head Start process. School Readiness is practiced by using a developmentally appropriate curriculum called Creative Curriculum to prepare children for their public school experience. Field trips are made to visit each elementary school so children feel more comfortable when arriving at Kindergarten.


How Can The Community Help?
---
The best way for the community to help is to volunteer in the classrooms of your local Head Start program.

Taking time to be a "guest reader" demonstrates that literacy is important to adults and encourages the desire of the child to read.
Volunteering to assist in the classroom demonstrates that the community cares about low income children.
Volunteering is a win-win situation. The child receives encouragement and you receive satisfaction for having made a positive difference in your community.
You can also help reach this local match by purchasing items off the program's Amazon wish list. Items will ship directly to the program and count 100% toward the local match. https://www.amazon.com/hz/wishlist/ls/N9BTEDCGMMVE?ref_=wl_share
Employment Opportunities
KIRPC Head Start employs 7 Teachers, 7 Teacher Assistants, 7 Teacher Aides, 5 Nutrition Aides, 5 Family Engagement Specialists, 1 coach, and 5 management staff.
Current employment opportunities are posted on Indeed. Applications can be dropped off at any of the Head Start classrooms or resumes emailed to tberkshire@urhere.net
Click here for an application.
Click below to view reasons why staff love working at KIRPC Head Start:
https://us02web.zoom.us/rec/share/13qrik6-9QWQutokMdbtLbidslouoxrM7gEStaliRHXMpvQR0XltTapoHZ6s3ZQj.-GQtupin8WI1RNWN?startTime=1628536001000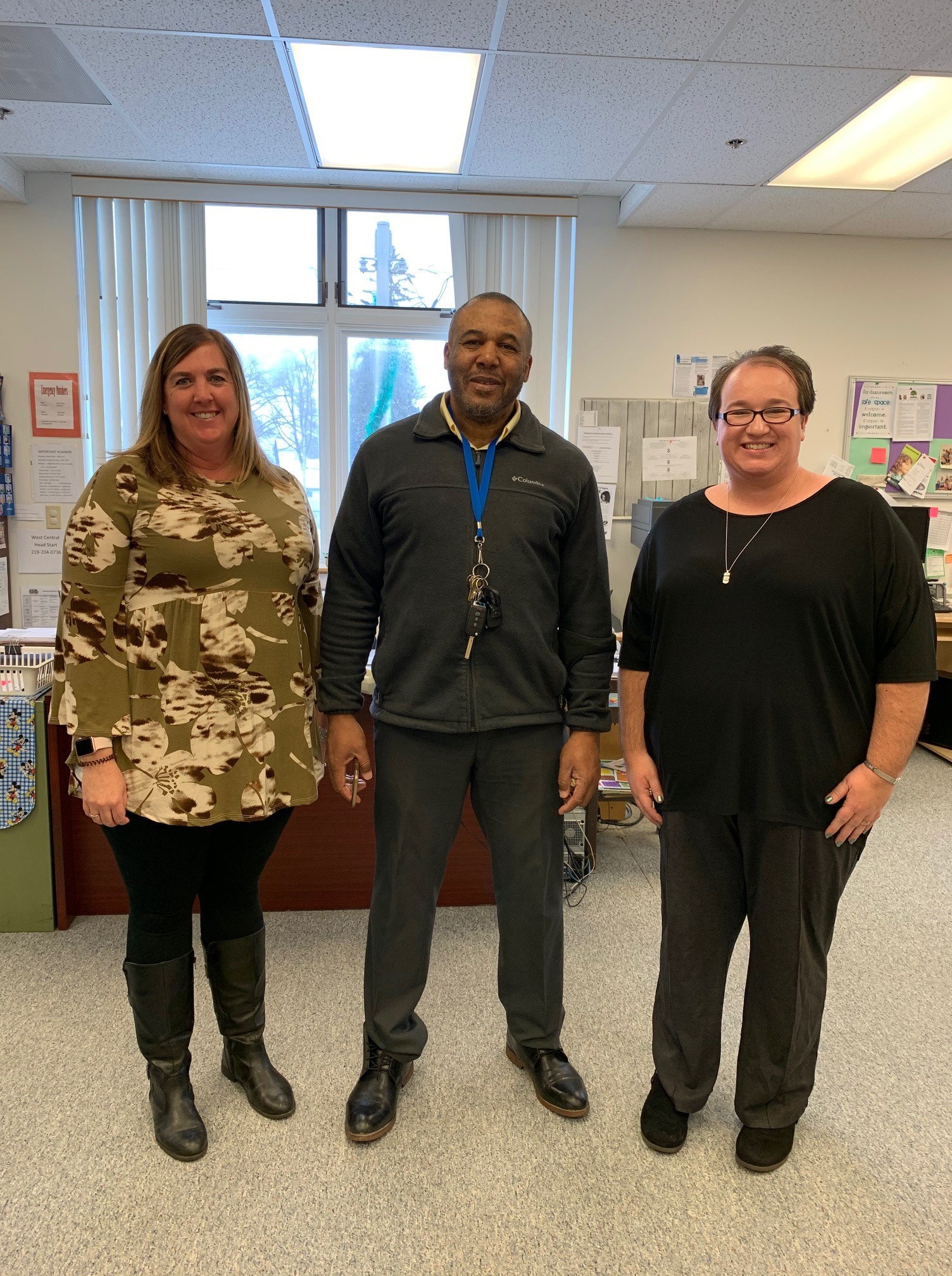 OHS Region 5 Representative Daryl Dillworth took a tour of KIRPC Head Start with Director, Tiffany Stigers, and Education Manager, Monica Kolish.